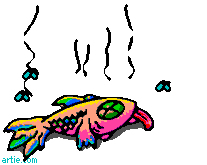 There is still something fishy in Denmark not only in this case but in several other New England police shootings.
For the full post read here.
Flash forward to today's testimony in the Daniel Talbot murder trial at Suffolk Superior, we pick up the action with State Lieutenant Stephen Walsh, the Chief Collision Reconstruction Specialist who responded. Turns out there was a bullet hole (at this point of unknown origin to me) in the bumper of a Tahoe with chrome rims on it, and there was a bullet hole or bullet lodged in the tire, which was of course, flat. F-L-A-T. Flat.
He performed X distance/Y angle/Z elevation forensic testing using highly sophisticated equipment: "It's very similar to connect the dots.... it's good for two miles." He stated further, partially slitting the State's case neatly in the jugular, perhaps not even realizing it:
"I think I arrived after all of the evidence had been gathered last guy there. We're often an afterthought and it was that way that day too."
Attorney Krupp:
Anyone show you bullet hole and tire flat together?
Lieutenant Walsh:
I was not doing forensic work on this vehicle.
Q: Anyone draw your attention to the tire?
A: I don't recall.
Q: Anyone asked to show the location of the bullet hole in the tire.
A: Not asked to perform a trajectory analysis.
Q: Were you asked to try?
A: No.
Q: Are there people in the state police who do trajectory analysis?
A: I don't know.
Q: Were you even shown the rod that was put through the bumper to the tire?
A: I don't recall being shown any such rod.
In point of fact, I am not aware that any trajectory analysis has been provided to counsel for Defendants.
Anywhoozer, Prpor to that there was testimony from Officer Talbot's fiancee Constance Bethell, and there was other testimony from a licensed paramedic who stated that others were applying pressure to the head wound above Officer Talbot's right eye. He was not conscious and never regained consciousness. He also testified that during the entire time he was there he never learned the whereabouts of Officer Talbot's gun.
As a former AAG and subsequent Civil Rights lawyer who has
won trials and settled Federal litigation with the State
I can tell you that's no way to run an investigation. No toxicology tests on the late-night revelers who were breaking the law? No ballistics taken? I can hear Attorney Krupp's Motion for Directed Verdict and/or closing statement now:
"Your Honor/Ladies and gentlemen of the Jury.... there is a concept in Law we lawyers like to call

res ipsa loquitur....

all that fancy latin stuff means one thing, and that is that "the situation speaks for itself....." we have shown, through the State's own witnesses, that we cannot trust the integrity of this investigation..... and if we cannot trust the integrity of the investigation, how can you trust, with any degree of certainty --- the State's position on crucial matters that involve my client's liberty?

No one should be imprisoned on a case so thoroughly lacking in evidence, especially when all of the professionals were present, ostensibly in order to help maintain the integrity of process. The fact that such integrity was not maintained points to something more insidious, the possibility of a deliberate coverup. The lack of any toxicology reports certainly points to such a conclusion as well.... It is unfortunate and perhaps tragic that a life-long resident and Police Officer of Revere has lost his life, but the only thing more tragic than that, is sending Robert Iacoviello Jr. -- an innocent man -- off to prison for a crime he did not commit....."