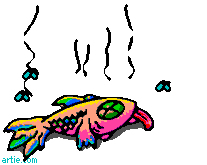 Uber Update:
Trial Testimony.
Update: No uniforms.
Well awwwwwrighty then, here is today's
Boston Herald story
.
I spoke with Defendant Iacoviello's Attorney,
Peter B. Krupp
this morning, who informs that they are still selecting a Jury. Here is what I have to say:
Query, were the cops wearing their uniforms while they were busy breaking the law? If not, then why wear them now?
There is something fishy in Denmark. You need to look at the entire history of the case, and even if it was a cold-blooded murder (which I tend to doubt) have there ever been any toxicology tests run on the LE and girlfriend who were breaking the law? What, still no punishments for LE who were drinking all day, brandishing weapons and drinking and potentially doing drugs at the schoolyard? Smells like the
same gloss-over that's going down with reportedly coke-faced Jake Joey Fasano
.
If it was a cold-blooded murder then those facts will be adduced at trial and the punishment should be the maximum permitted by Law.
Anyway,
at least they fired Ervin Franklin, what a complete waste of taxpayer money he was. See the TOUCH 106.1 FM
Disorder in the Court post
and an
April, 2008 post
from my own
KingCast
blog.
Just the facts, please.